Washington State Fair Foundation
Washington State Fair Foundation supports the Fair's educational programs, and preserves and improves the Fair for future generations by:
Providing access to education through the Blue Ribbon Scholarship Program and the Traveling Farm.
Keeping the history of the Fair alive.
Helping to create new memories by funding new spaces and programs.
Make a gift today and help us
Educate. Preserve. Improve.
Educational Programs for Kids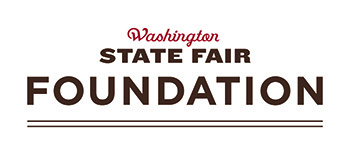 Gifts made to the Washington State Fair Foundation support the growth of the Fair's educational programs, ensure that the Fair's founding legacy lives on through preservation projects, and facilitate enhancements to the fairgrounds.

Check out more about these educational programs by clicking the DONATE button or on the website HERE!
Traveling Farm
Blue Ribbon Scholarship Program
Donate